Our flat roof installation teams are experienced in fitting both new and replacement flat roofs on all types of buildings including homes, extensions, industrial units, shops, offices and schools.
We also undertake repairs to flat roofs.
The high performance flat roofing systems used by Ray Jones Roofing are designed to meet the exacting standards of local authorities and other public sector organisations. The flat roofing materials employed are among the most advanced available and are specially formulated for the UK climate.
Where the project dictates we are able to use an advanced overlay membrane to cover existing mineral roofs.
Roof Gardens and Terraces
Where the roof is suitable and planning regulations allow we can transform your flat roof into a wonderful outdoor area.
Surfaces
A wide variety of promenade tiles, decking and matting is available giving you a wide choice of textures, colours and finishes. With these materials we can help you achieve the style and look you want for you new roof garden or terrace.
Safety guards and railings
Secure fitting of guard railings conforming to all the relevant regulations is essential for all roof garden and terrace projects.
Railings and guards are available in a variety of materials including, stainless steel, wrought iron and glass. Careful choice of railings will not only ensure your safety by enhance the appearance and style of your roof area.
All flat roofing installations undertaken by Ray Jones Roofing are fully guaranteed.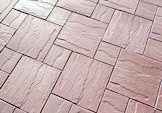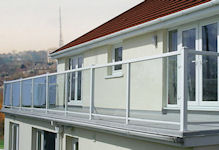 Flat Roof to Pitched Roof Conversion
Ray Jones Roofing can convert your flat roof to a pitched roof. Homeowners often ask us to undertake this type of work to enhance the appearance of their property